Sa'amaqs studio is a dream I hope to bring to fruition one day soon as a physical space.  This studio will the a hub of creativity for indigenous communities of the Pacific North west.  If you are a funder or want to partner or support or provide physical space and landback let's talk!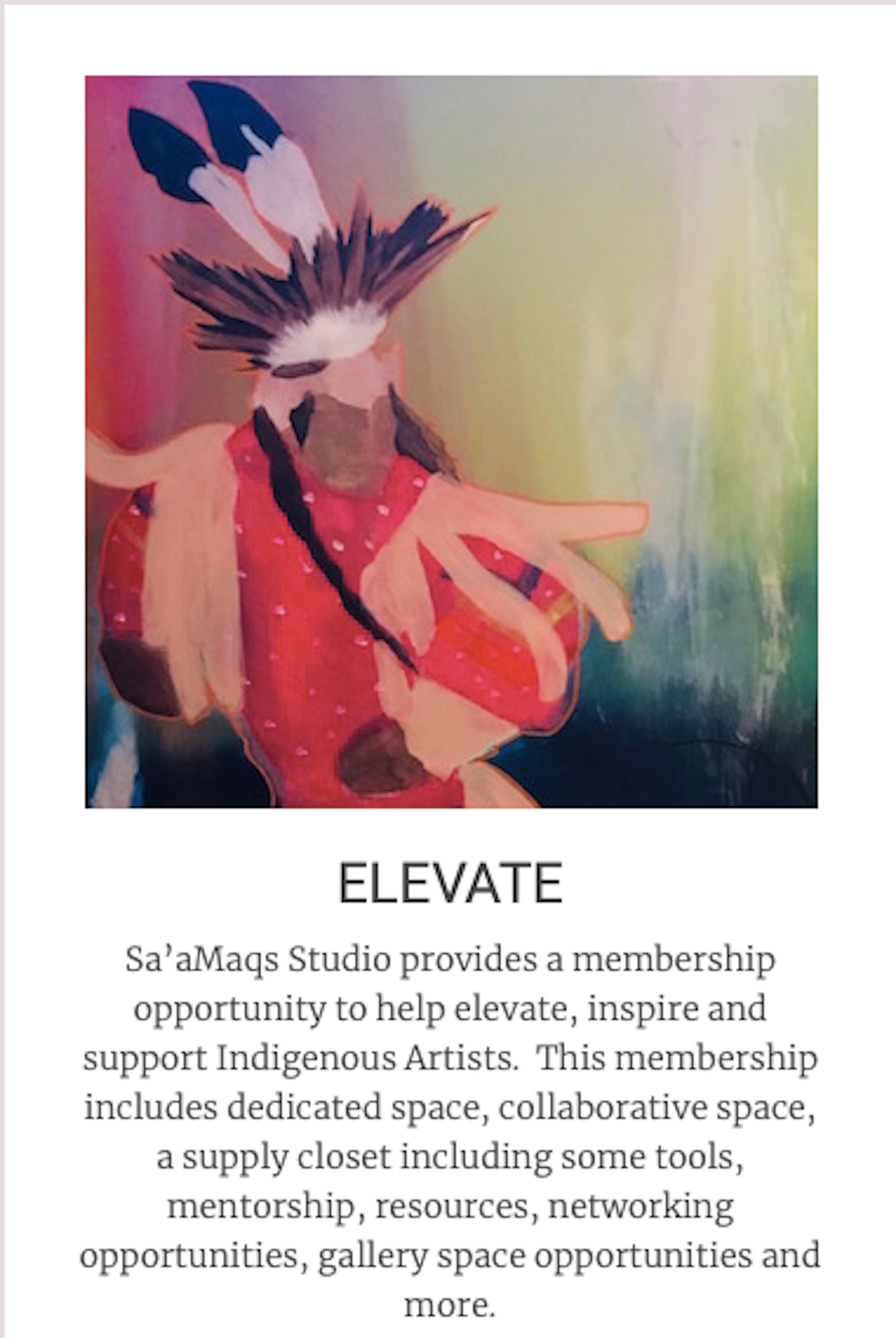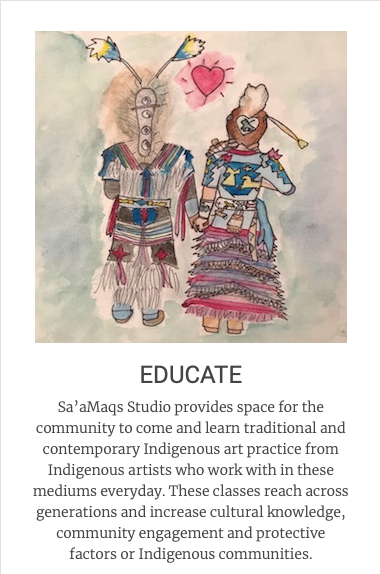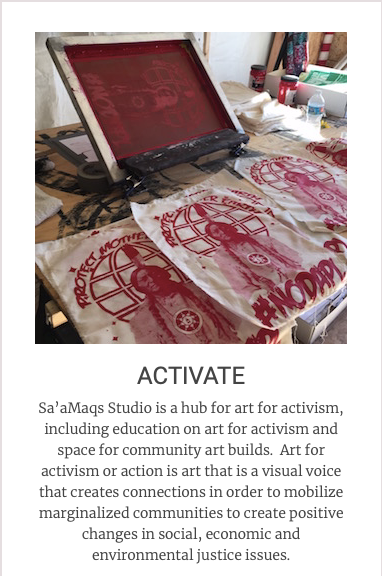 The Mission of Sa'aMaqs Studio is to maintain a physical space to elevate Indigenous Artists through membership and residency, engage community; specifically youth and elders, increase cultural knowledge of traditional and contemporary Indigenous art across communities and support the visual voice of social justice movements.
Sa'aMaqs Studio is a non-profit focused on the importance of a physical creative space for Indigenous artists to work, grow, learn and collaborate with other Indigenous artists while contributing to increased cultural knowledge of traditional and contemporary Indigenous art across communities. Sa'aMaqs Studio is a one of a kind space that brings artists and community members of all ages together to engage in generational knowledge exchange. The Studio will form partnerships with other artists and Indigenous organizations in order to strengthen support, funding and participation. 
Membership and fees for artists will vary on their needs and wants on a monthly or annual basis. Membership fees will cover some version of dedicated or shared working space, tools and materials, mentorship, gallery space and will require some volunteer teaching of community classes. This full circle engagement will help artists help artists while sharing medium knowledge with the greater community. 
Community classes will increase cultural knowledge, community engagement and create space for blossoming artists to grow. These classes will reach across generations and will also be mobile in order to be more accessible for all community members. 
Sa'aMaqs Studio will also be a hub for Indigenous art for activisim. Art that is a visual voice that creates connections in order to mobilize marginalized communities to create positive changes for social, economic and environmental justice. 
Gallery Space will showcase artist work, provide working experience and knowledge of gallery showing. The gallery space will also create partnerships and networking within the broader community. 
Residency programming will take artists into nature to unplug and connect and reground themselves, while working along side other artists who will help inspire, motivate and educate.  Artists will network and build community through shared experiences as well as have independent working time to build their portfolio and body of work. Residency Space will be limited and occur 1-3 times a year depending on capacity and funding.